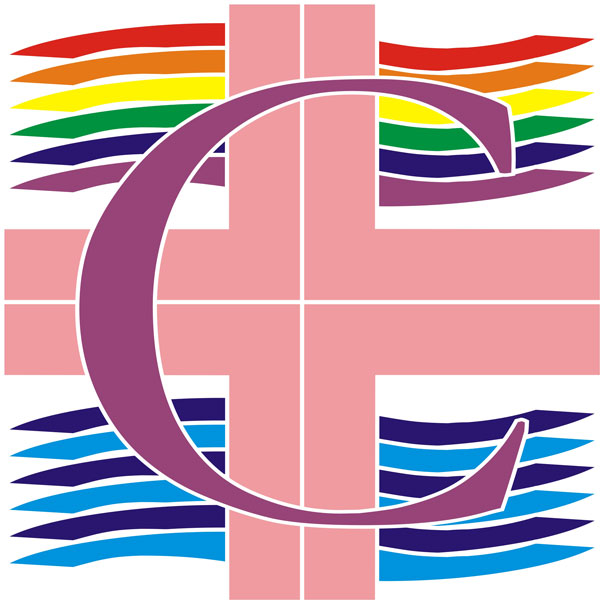 Our January Meeting: A Eucharistic Meal
Tuesday, Januray 2, 7:00 p.m., Fr. Gerald Meisel Hall, St. Matthew Catholic Church, 672 Temple Ave., Long Beach
This year and every year Comunidad begins the new year with a Eucharistic Meal. Our spiritual director, Fr. Bill McLean, will celebrate the Mass. Please join us on January 2 as Comunidad celebrates the Eucharistic Meal.
The Gospel reading for January 2 depicts the Pharisees interrogating John the Baptist: " Who are you?" John knew who he was and what his role was: "I am the voice of one crying out in the desert, Make straight the way of the Lord." John's role was to give testimony to the Christ. As LGBT persons we should ask ourselves: who are we, how do we give testimony to the Christ. By our baptism we receive the seal of Christ. However, we live in a world of sin. Have we ceased giving testimony to Christ, to our children, to our families, to the world? Have we become vectors of sin? The Church offers to us the sacraments to steer us along the right path.
Thank you for your Generosity
Prayer for the poor by St. Mother Theresa: Make us worthy, Lord, to serve those people throughout the world who live and die in poverty and hunger. Give them through our hands, this day, their daily bread, and by our understanding love, give them peace and Joy. Amen.
While politicians cut taxes for the rich, 16 millions children, who live not in a so-called third world country but here in the United States, go to sleep hungary. St. Matthew Parish can not feed the country but does its part in providing food for needy families throughout the year and especially at Christmas. Spurred on by the Comunidad bell ringers, Comunidad held its annual collection to aid the needy in our area. Comunidad is thankful for St. Matthew's generous response to this year's Christmas meal collection. The parish donated $3,000 which was distributed to 44 families to assist them with their Christmas meal celebration. Many thanks to Comunidad co-chair Marilyn Pires and Comunidad member-at-large Anna Totta for organizing this year's Christmastime collection!
The Religious Education Congress
The Religious Education is being held March 15 (Youth Day) & March 16-18 at the Anaheim Convention Center. The Congress offers workshops in evangelization, liturgy, theology, Scripture, spirituality, morality, parish leadership, detention ministry, peace and justice. Fr. Chris Bazyourous, director of the Congress, urges: "Come and hear the voice of Jesus calling to you to a more abundant life through the many conferences liturgies entertainment and resources that are offered throughout the weekend. Come and be replenished deep in your spirit and be challenged to live as a disciple fully alive in Christ."
The following workshops discuss LGBT issues:
Workshop
Date/Time
Presenter(s)
Transgender in Our Schools: One Bread, One Body
Friday, March 16 - 1:00-2:00 pm
Arthur Fitzmaurice, PhD
Building a Bridge: Bringing Together LGBT Catholics and the Church
Saturday, March 17 - 1:00-2:30 pm
James Martin, SJ
The People of God Living with HIV/AIDS
Saturday, March 17 - 3:00 - 4:30 pm
Elizabeth Crabb Breen, Phd
Fr. Chris Ponnet
Teaching Mercy: Accompanying LGBT Students
Sunday, March 18 - 10:00 - 11:30 pm
Arthur Fitzmaurice, PhD
Fr. Chris Ponnet