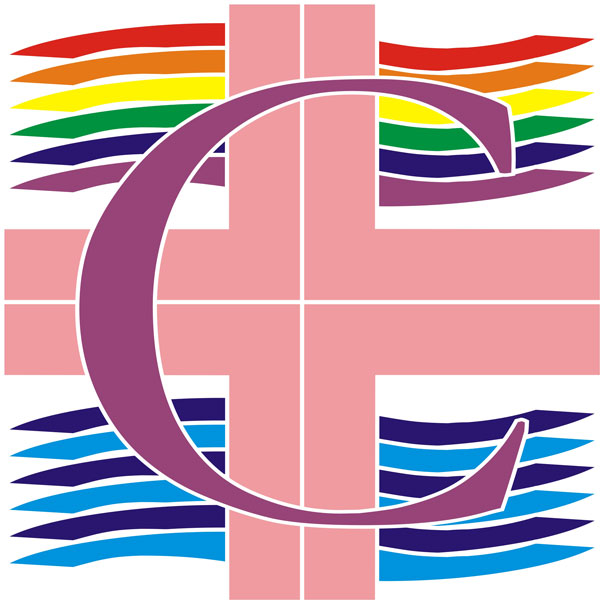 Our June Meeting: Our Annual Pride Mass 2018
Sunday, June 24, 3:30 p.m., St. Matthew Catholic Church, 672 Temple Ave., Long Beach
On Sunday June 24 at 3:30 pm, Comunidad celebrates Gay Pride with a Eucharistic meal. "Do not be afraid. Go on speaking and do not be silenced, for I am with you. (Acts of the Apostles)" Comunidad continues to speak to the LBGT community. Our message is simple: "You are not alone, for you are God's own! Together, we sing and proclaim." On June 24 the Church celebrates the Nativity of John the Baptist; so, at our annual Pride Mass, let us celebrate our Gay Life through birth and our Christian life through baptism. Pope Francis: "If someone is gay and seeks the Lord with good will, who am I to judge?" So, join us around the table of the Lord to sing and proclaim. Our celebrant will be Fr. Bill McLean, Comunidad chaplain.
The Mass will be followed with a reception in Fr. Gerry Meisel Hall, which will include food, drinks, and an opportunity to celebrate our 32 years together as a community. All are welcome.
Thank You for your donation to our Annual Appeal
With heart–felt gratitude Comunidad thanks all who contributed to our Annual Appeal. This appeal as all our appeals is critical to sustaining our mission. You are a part of something really special – you are part of our community. You make everything we do possible. At last month's Long Beach Pride Festival Comunidad sponsored the 'Welcome Home Catholics' booth. This is one of the many activities by which Comunidad spreads the good news of the Gospel of Jesus Christ to the LGBTQ community.
Summer Ecumenical BBQ
Saturday, August 4th, 11:00 a.m.–3:00 p.m. in Huntington Beach
As happens every summer, members of Comunidad and members of lesbian and gay ministries of other faith traditions gather in Huntington Beach for an "ecumenical" barbeque. A relaxing and fun time is had by all. Please join us! Our hosts provide hamburgers, hot dogs, and margaritas—feel free to bring something other than an entrée to share. Please text Steven at (714) 536-5172 to RSVP and get directions.