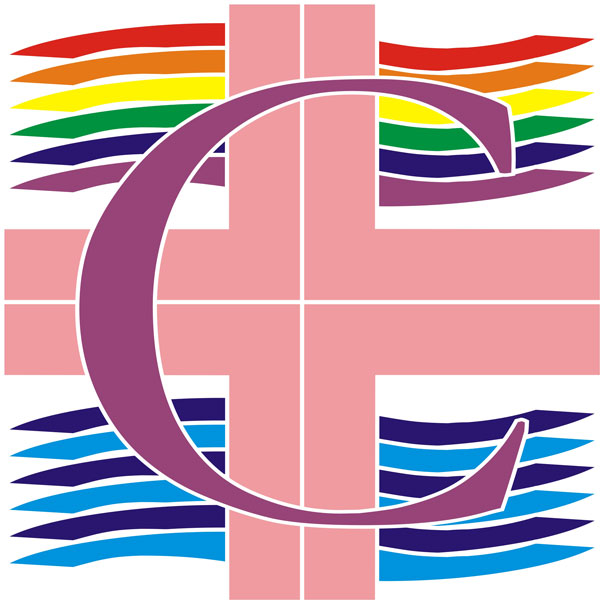 Our May 2 Meeting - Cinco De Mayo
Tuesday, May 2 in St. Matthew Church at 7:00 pm, St. Matthew's Church 672 Temple Ave, Long Beach
Dear Friends,
Happy Easter Everyone!! I must say that promises of Easter and the hope of the resurrection are certainly being applied to current day events. As you read on, you will have a greater understanding. Comunidad would like to invite you to our Cinco-de-Mayo gathering which will be held on Tuesday, May 2nd at 7:00 PM in the Fr. Meisel Hall. This will be an evening full of fellowship, games, and amazing food. The main dish will be provided and we encourage everyone to bring a favorite appetizer to share with the group. We hope you are able to join us. God Bless
David Kennedy -- A MAN IN ALL PLACES
by Anna Totta
"Perhaps no one in Southern California has done more for Catholic Lesbian and Gay Persons or their parents than David Kennedy," said Joe Maffucci, former president of Comunidad and current newsletter editor. "He was a brilliant man who knew Church teaching more than anyone, but also could be the tender voice for those that thought the Church had condemned and rejected them."
During any given month, you could find him—well, everywhere: on the Saint Camillus for Spiritual Care Council, the Catholic Ministry Regional Board for Lesbian and Gay Persons (CMLGP), Comunidad/St. Matthew LGBTQIA+ Committee, and a host of other parish ministries and boards. Who could keep count? Still, one could count on David who always was there to explain how a person can be both gay and Catholic. Continue
Testimonials for David Read
A Short Biography of David by his brother Brian Read
Funeral Services for David
It is with deepest sadness that we announce the passing of another key member of Comunidad. David Kennedy was called to our Lord on Palm Sunday. David was instrumental in so many aspects of our ministry; especially outreaching to those feeling hurt by the church. Please read below for more reflections on David's contributions. May the Lord welcome you into His Kingdom David! A funeral Mass will be held for David on Saturday, May 20, 2023, at 10:00 AM at St. Matthew Catholic Church. Please join our Facebook page for any updates. If you are unable to attend the Mass in person, please join by Zoom:
Topic:
Time: May 20, 2023 09:45 AM Pacific Time (US and Canada)
Join Zoom Meeting
Click to Join Zoom Meeting
Meeting ID: 899 9058 6494
Passcode: Passcode: 05202023
Dial by your location: 1 669 444 9171 US

Funeral Services for Tom and Fred
Mass for Tom Keep will be held Thursday, May 4, 2023 at 10:00 AM at St. Mel Catholic Church, 20870 Ventura Blvd., Woodland Hills CA 91364. Graveside service to follow at Forest Lawn: 6300 Forest Lawn Drive, Los Angeles, CA 90068 at 12:00 PM.
Funeral Service for Fred Bowman will be held Thursday, May 4 at 10:00 am at Hilgenfeld Mortuary 120 E. Broadway, Anaheim, CA 92805. The inurnment will follow at 12:00 pm at Cathedral Memorial Gardens Christ Cathedral Campus, 13280 Chapman Avenue, Garden Grove, CA 92840