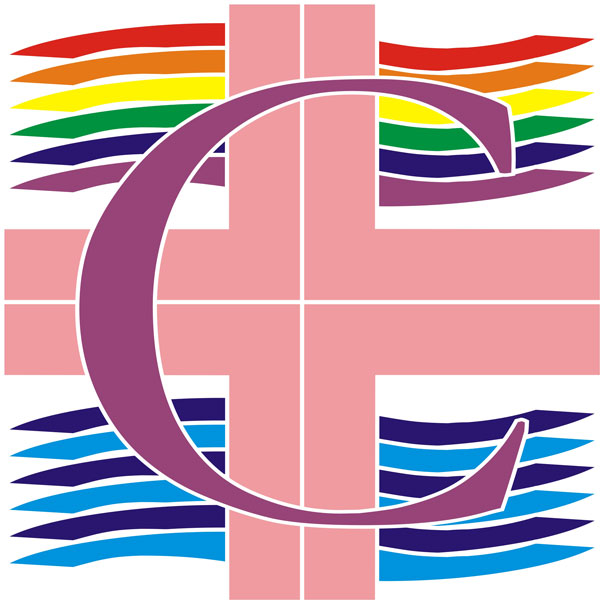 Our May Meeting: Cinco de Mayo Fun—Potluck and Lotería!
Tuesday, May 7, 2019, 7:00 p.m., Fr. Gerald Meisel Hall, St. Matthew Catholic Church, 672 Temple Ave., Long Beach
Come join us for our annual Cinco de Mayo celebration! Once again, generous patrocinadores (patrons) will be supplying wonderful platos principales (main course) and bebidas (drinks). If you're able, please bring a acompañamiento or guarnición (side dish) or postre (dessert) to share with fellow partygoers (enough to serve, say, 4 or 6 people). If not, don't keep that from holding you back from attending.
Our handsome and decked-out bastonero extraordianorio (extraordinary Master of Ceremonies), Ray Ramirez, will entertain, first with the parade of the flags, and then, after dinner, as gamemaster for the main event, a lotería game.
To help put you in the mood, take a look at these loteria decks!
Comunidad Mourns the Tragic Death of Mark Scioneaux
Comunidad was saddened to learn that Mark Damien Scioneaux, a long-time Comunidad supporter, was killed in an airplane crash while flying from Houston to Kerrville Municipal Airport, just outside of San Antonio. He is survived by his husband Stanton Welch, his sister Dana and his brothers Lee and Todd.
Mark followed his childhood passion for nature and plants. He graduated from Louisiana State University as a landscape engineer. Mark left a lasting impression on the landscape of California. His accomplishments include an award-winning park in Fresno and the first Water Wise Demonstration Gardens in Los Angeles. Mark unselfishly gave his time to help young landscape designers develop their craft. While in Houston he supported both professionally and socially Casa de Esperanza program, which works with abused, neglected and HIV positive children. His smile was contagious, and he could make children laugh and the staff appreciated his support. His life was summed by Houston Ballet board of directors: "Words cannot express the sadness our Houston Ballet family feels over the sudden loss of Mark. We will dearly miss Mark, the loving husband of our artistic director, Stanton Welch. He exuded a genuine warmth, with a kindness and big heart that defined him…Simply put, everyone loved Mark. And, we will work to keep his memory, his love and his kind spirit alive."
Mark you will be missed. Rest in Peace.
Our Annual Appeal is Underway.
Please consider Comunidad in your charitable donation plans for 2019
"Comunidad" means life shared together in the community. As a group of brothers and sisters, we seek to foster and encourage the full participation of Gay and Lesbians in: Spirituality — We believe that we are all precious in the sight of God. In Baptism, we proclaim a personal relationship with God, who accepts us as we are. "Comunidad" strives to help deepen this relationship by providing noted speakers, group discussions and prayer services within the context of the parish community. Ministry — Our deepening relationship with God is expressed in our changing human relationships that lead us to better serving our communities. Comunidad's ministry includes welcoming Lesbians and Gays to a loving community. Comunidad invites all people to join us with the Catholic Church toward a healing of the body of Christ. Community — We gather socially to rejoice and celebrate. We acknowledge and share our giftedness - develop new relationships as well as deepen and renew existing ones. We journey and grow compassionately together through joint events, outings, and activities.
Comunidad does not exact fees, dues or assessments on our membership. Comunidad's sole source of support is our annual appeal. Can you help us announce to all who will hear that the People of God include LGBT community? If the answer is yes, please respond to our annual appeal letter. If you have not received our appeals letter, please consider making a donation by downloading our appeals letter and mailing it in along with your check or money-order to Comunidad.
Benedict's unfortunate letter ignores the facts on the Catholic sex abuse crisis
by Thomas Reese, Reporter for the National Catholic Reporter
Editor's Note: The Vatican released a previously unpublished essay by Pope emeritus Benedict XVI on the causes of the child abuse scandal. Pope Benedict blames the scandal on the sexual revolution of the 1960s, which "resulted in collapse of the previously normative standards regarding sexuality." Benedict also contends that "In various seminaries homosexual cliques were established, which acted more or less openly and significantly changed the climate in the seminaries." Many feel that Pope Benedict is out of touch with the real causes of the abuse scandal and the cover-up by the bishops. The article by Thomas Reese of the National Catholic Reporter offers his counterpoint.

The recent essay on clergy sexual abuse by Benedict XVI shows why it was such a good idea for him to resign as pope. In the letter released last week, he shows how out of touch he is with the causes of the abuse crisis.
Fundamentally, Benedict lives in a Platonic world of ideas where facts don't matter. Read the article