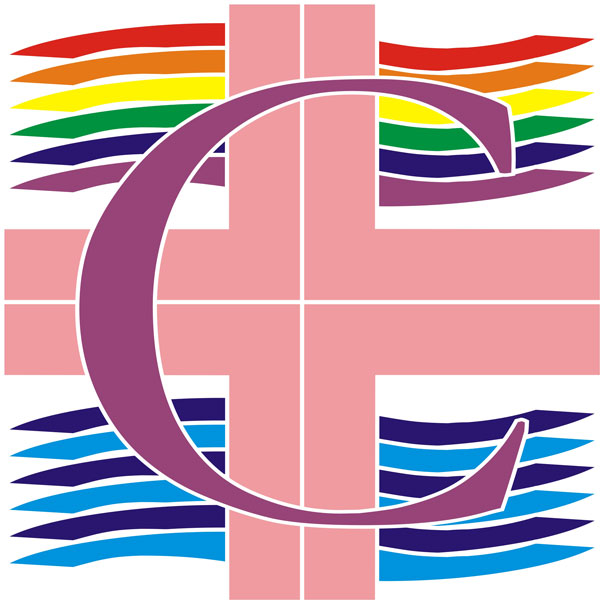 A Fun-Packed July
No Monthly Meeting for August
Dear Friends,
WOW!!! July has been so filled with so many activities. Comunidad was involved in spreading the love of Christ at Long Beach Pride; walking in the Pride Parade; enjoying fellowship and a meal to honor St. Mary Magdalene; and of course, the main event, our Pride Mass in which we celebrated 37 years of ministry. Keep reading for some brief high-lights of these events. Unfortunately, with the rise of COVID cases in Long Beach, the steering committee felt it necessary to cancel the picnic scheduled for July 31st, better safe than sorry. Our monthly meetings will resume on September 6th. Continue to enjoy your summer. God Bless.
Ecumenical BBQ
Steven and Jim invite you to their annual Ecumenical BBQ. This year it will be held on Saturday, August 13th in Huntington Beach. Bring your favorite dish to share and come join the fun. There will be great food, games and fellowship. Last years game of Card Against Humanity was a Hugh hit!!! With recent rises in COVID, our host require all guests to be fully vaccinated and boosted or so proof of a negative test within 2 days. To RSVP send an email to steven@jimbocosw.com or text Steven at 714-536-5172.
Pride Mass
This year we had a record breaking 94 attendees at our Pride Mass. One of our members summed it by like this: "The Pride Mass was a celebration of unity, as well as God's Love. It was amazing to see so many LGBTQ+ Catholics and allies joining together in the celebration of the Eucharist -from Fr. Randy's welcoming speech to Fr. Gerard's Homily to testimonies from Comunidad members. I felt as though we were one family no matter gender, ethnicity, or sexual orientation. I am grateful to have found such a welcoming parish."
Click on the following link to view the Mass.
Long Beach Pride Parade
Comunidad had 12 people walk in the LB Pride Parade this year. Members from St. Matthew were joined by parishioners from Holy Name of Mary in San Dimas and St. Lawrence Martyr in Redondo Beach. One member shared: "Participating in the Long Beach parade was an exhilarating feeling, especially being a Lesbian Catholic. I walked with my head held high, as I said Happy Pride with gusto. I am an example of the church, particularly St. Matthew's, accepting who I am. I am BLESSED to be part of Comunidad."
Welcome Home Catholics
Comunidad's "Welcome Home Catholics" banner told people why we were at the Long Beach Lesbian & Gay Pride Festival. Although there were fewer booths, and fewer attendees than before Covid-19, it was good to be back in person to evangelize in the LGBTQ+ community: to assure them God loves us all, despite what they may have heard otherwise.
Old friends stopped by to say hello and to find out what was happening. Curious people stopped by to find out what we had to offer. There were "freebies" like elastic wrist bands and scapulars (generously donated by Tiendita San Juditas, 5300 Long Beach Blvd.). While some took photos of the banner to send to friends and family, others engaged in discussion about where to return to Mass. If St Matthew was not close enough for them, we used a map to identify other outreach Ministries in the LA Archdiocese which might be closer.
As usual, we found people who were delighted to be invited back to the Catholic Church. These people rewarded all our work to staff a booth again at the Long Beach Lesbian & Gay Pride Festival. We look forward to many more years of ministry at events like this. AMEN!
Feast of St. Mary Magdalene Dinner
Seventeen people enjoyed a meal in fellowship to celebrate the feast of St. Mary Magdalene on Friday, July 22nd. This is a yearly tradition started by our beloved Marilyn (who passed away last year) and Lynette to honor a woman, who like many of us in the LGBTQ+ community, are often misunderstood. She reminds us that it is possible to have an intimate, loving accepting relationship with our Lord even if not completely understood by the "church leaders."
Health Alert - Monkey Pox
Monkeypox virus has been in the news as the number in LA County and across the country is on the rise. Most cases so far, including the 22 in LA County, have primarily between men who have sex with men. Though this virus is not sexually transmitted, the highest risk of transmission is by very close shin to skin contact. Symptoms are flu-like: and include fever, muscle aches, swollen lymph nodes and blisters. Public health officials encourage anyone at risk to be vaccinated. Consult your primary care provider or a local health department for more information.
Comunidad Annual Retreat
Divine Love and Mercy – don't we all need that? Many may try to deny it to LGBTQIA+ Catholics. But we, too, are Children of God – a God who loves us and who is willing to share Divine Mercy with all God's Children.
Now that the years of pandemic have become manageable, Comunidad is excited to again offer a fall retreat experience! You're invited to: "DIVINE LOVE AND MERCY": a Divine Mercy Retreat for LGBTQIA+ Catholics and Supporters"
Read Flyer for more details and registration form.
Mark your Calendar
September 9, 2022 - 101 Anniversary of St. Matthew's Church at Acapulco Restaurant in Long Beach
October 22 - Divine Mercy Retreat to be held at Daughters of Mary and Joseph Retreat Center, Rancho Palos Verdes. More information to follow