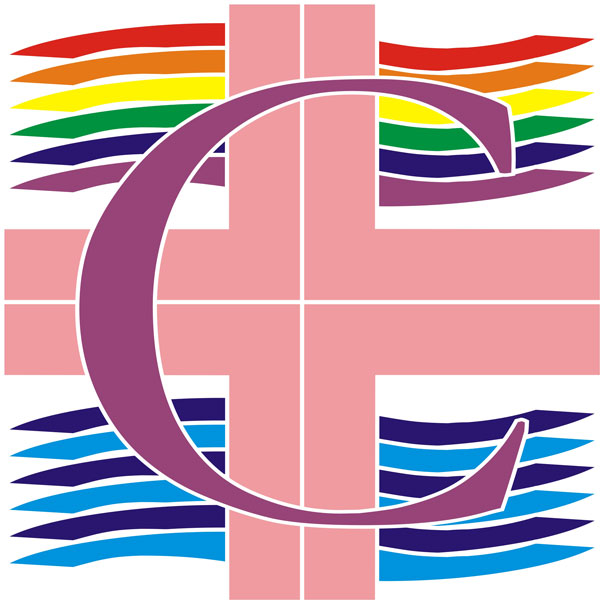 Our June Meeting: Our Annual Pride Mass
Sunday, June 25th, 4:00 p.m., St. Matthew Catholic Church, 672 Temple Ave., Long Beach
Saint Matthew's Church in Long Beach is proud to be a parish that offers a welcoming attitude to the LGBT community. This year our Annual Pride Mass celebrates our 31st Anniversary as a Catholic LGBT outreach group. The Mass follows Los Angeles County's two major gay pride festivals. This year's Mass will be held in the church sanctuary and will be followed with a reception in the parish hall, which will include food, drinks, and an opportunity to celebrate our 31 years together as a community that openly and happily includes all of God's people.
We hope you'll join us!
Take our survey
To better serve the spiritual and social needs of LGBT Catholic community, at the start of every year Comunidad has a retreat to plan the programs for the year. This survey has been developed to gather feedback regarding how well Comunidad's programs have met your expectations. Obtaining your feedback is vital to Comunidad's mission. The survey should take approximately 10 minutes to complete.
Your responses are voluntary and will be confidential. Responses will not be identified by individual. All responses will be compiled together and analyzed as a group.
Click here to take our online survey.
On June 12, 2016, Omar Mateen, a 29-year-old security guard, killed 49 people and wounded 53 others in a terrorist attack/hate crime inside Pulse, a gay nightclub in Orlando, Florida. To honor the victims of the Orlando Pulse Night Club massacre the Agape Ministry at St. John the Baptist, in Baldwin Park, will be hosting a vigil on Sunday June 11. St. John the Baptist Church is located at 3883 Baldwin Park Blvd. Baldwin Park, Ca. 91706. The vigil will start at 7:00 pm. Please join Agape Ministry to pay tribute to our brothers and sisters who lost their life in massacre.
Comunidad Is Singing
at the GMCLA I Rise Concert
This isn't exactly America's Got Talent or American Idol but by using our God-given talent, St. Matthew's "Comunidad Choir" has been given a wonderful opportunity to participate in the Gay Men's Chorus of Los Angeles (GMCLA) performance of I Rise. In this concert, GMCLA and many choirs from different faith traditions, will be exploring the sometimes complicated relationship between the LBGT community and faith … and celebrating a new future of inclusion. St. Matthew's is the only Roman Catholic parish to answer this call to ministry. The concert will be held at the Disney Hall in Los Angeles on July 8th @ 2:00 P.M and 8:00 P.M. This is an amazing opportunity to present the name of Comunidad and St. Matthew to the wider LGBTQ communities
A big THANK YOU to Keith, our Parish Director of Music, for leading us in this mission.
Please go to GMCLA.ORG for additional information and to buy tickets. We would love for you to come out and support one of these incredible performances.
Summer Ecumenical BBQ
Saturday, August 19th, 11:00 a.m.–3:00 p.m. in Huntington Beach
As happens every summer, members of Comunidad and members of lesbian and gay ministries of other faith traditions gather in Huntington Beach for an "ecumenical" barbeque. A relaxing and fun time is had by all. Please join us! Our hosts provide hamburgers, hot dogs, and margaritas—feel free to bring something other than an entrée to share. Please text Steven at (714) 536-5172 to RSVP and get directions.