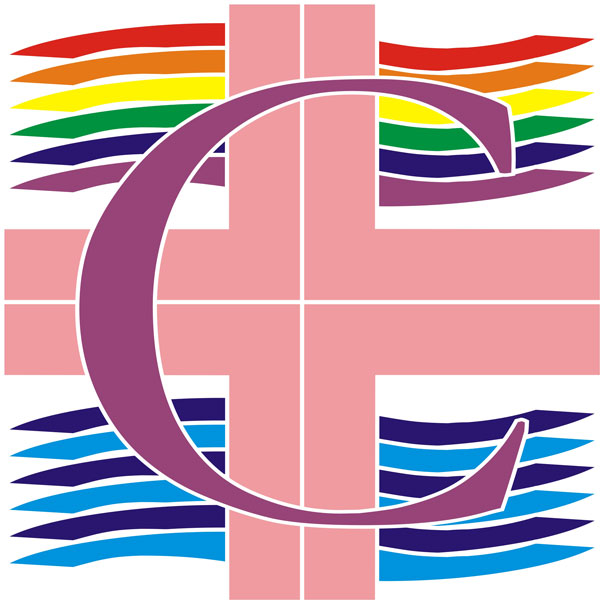 Our December Meeting: Our Annual Christmas Party
Tuesday, December 5, 7:00 p.m., Fr. Gerald Meisel Hall, St. Matthew Catholic Church, 672 Temple Ave., Long Beach
As we love to do each Christmas season, we'll be gathering together to celebrate the holiday in style and good cheer. This year, Comunidad will be hosting a holiday party potluck with lots of goodies and some classic Christmas tunes, which will make for a perfect excuse to wear that Christmas sweater or tie or scarf or hat that you haven't been able to part with after all these years. So keep the date free on your calendar. If you're able, please bring a side dish or dessert to share with fellow partygoers. There will also be a White Elephant exchange (the gifts will be provided).
Serra Project (Sunrise House) founded in 1987 is a residential care facility for the chronically ill – a place of care and compassion. The Serra Project is committed to alleviating the enormous pressures of daily survival experienced by persons living with symptomatic HIV/AIDS.
One of Comunidad seasonal activities is to supply Christmas stocking to the residents of Serra House. The stockings are traditionally filled with small size hygiene items of the type usually provided in hotels. Santa hasn't done as much traveling this year as in the past. So Santa is asking Comunidad elves who have collected such items to please bring them to the December Comunidad meeting on December 5th. This will go a long way when Santa is giving thought to filling your own Christmas stocking!
Christmas Giving
December 2/3 & December 9/10
At Christmas Christian around the world celebrates the greatest act of giving. John 3:16: "God loved the world so much, that he gave his one and only Son, so that whoever believes in him may not perish but have eternal life."
Our society even in the highest levels of government is stained with indifference to the plight of the needy. So, this Christmas season as every Christmas season St. Matthew's parish turns its focus to giving. In keeping with tradition, Comunidad will once again ask St. Matthew's worship community to remember the greatest gift of love and give to our annual Christmas collection for the needy of our parish. Comunidad members will be outside the church after all the Masses on the weekends of December 2/3 and 9/10 collecting cash donations which will be used to purchase Christmas groceries for parishioners who otherwise might not be able to enjoy a holiday meal. Donations from this collection are specifically meant for persons and families who belong to our parish. St. Francis of Assisi said: "For it is in giving that we receive." Please contribute generously.
Our January Meeting: A Eucharistic Meal
Tuesday, Januray 2, 7:00 p.m., Fr. Gerald Meisel Hall, St. Matthew Catholic Church, 672 Temple Ave., Long Beach
This year and every year Comunidad begins the new year with a Eucharistic Meal. Our spiritual director, Fr. Bill McLean, will celebrate the Mass. Please join us on January 2 as Comunidad celebrates the Eucharistic Meal.
The Gospel reading for January 2 depicts the Pharisees interrogating John the Baptist: " Who are you?" John knew who he was and what his role was: "I am the voice of one crying out in the desert, Make straight the way of the Lord." John's role was to give testimony to the Christ. As LGBT persons we should ask ourselves: who are we, how do we give testimony to the Christ. By our baptism we receive the seal of Christ. However, we live in a world of sin. Have we ceased giving testimony to Christ, to our children, to our families, to the world? Have we become vectors of sin? The Church offers to us the sacraments to steer us along the right path.
The Religious Education Congress
The Religious Education is being held March 15 (Youth Day) & March 16-18 at the Anaheim Convention Center. The Congress offers workshops in evangelization, liturgy, theology, Scripture, spirituality, morality, parish leadership, detention ministry, peace and justice. Fr. Chris Bazyourous, director of the Congress, urges: "Come and hear the voice of Jesus calling to you to a more abundant life through the many conferences liturgies entertainment and resources that are offered throughout the weekend. Come and be replenished deep in your spirit and be challenged to live as a disciple fully alive in Christ."
The following workshops discuss LGBT issues:
Workshop
Date/Time
Presenter(s)
Transgender in Our Schools: One Bread, One Body
Friday, March 16 - 1:00-2:00 pm
Arthur Fitzmaurice, PhD
Building a Bridge: Bringing Together LGBT Catholics and the Church
Saturday, March 17 - 1:00-2:30 pm
James Martin, SJ
The People of God Living with HIV/AIDS
Saturday, March 17 - 3:00 - 4:30 pm
Elizabeth Crabb Breen, Phd
Fr. Chris Ponnet
Teaching Mercy: Accompanying LGBT Students
Sunday, March 18 - 10:00 - 11:30 pm
Arthur Fitzmaurice, PhD
Fr. Chris Ponnet